The Garantme certificates indicates to the landlord that he will benefit from the Garantme Guarantee if he decides to select a Garantme candidate for the rental
Once your application is complete on www.garantme.fr, you will receive your Garantme Certificate
The Certificate is your housing application file certified by Garantme. It explains that Garantme is your guarantor for your future rental. You can use it every time you submit an application to an apartment and with the landlords or agents with whom you make a visit.
What is in the Garantme Certificate?
The Certificate of Eligibility to the Guarantee includes:
A summary of:

your personal information
your Responsible Party's information
your research information
A list of the documents you provided
A list of the certifications made on your application
An explanation of:

the guarantees that are provided by
the remaining steps to benefit from the Guarantee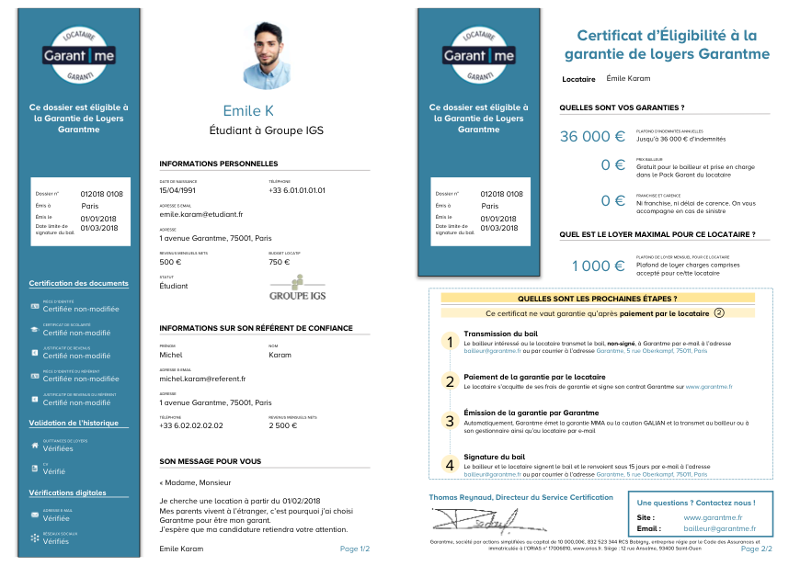 Why is the Garantme Certificate useful?
The Certificate gets your application at the top of the list. It reassures landlords about your capacity to pay the rent and provides them with the process guidelines.
When they see it, they know that you are eligible to the Garantme Guarantee that protects their rent up to €36,000.